What Brand GPS Do I Buy?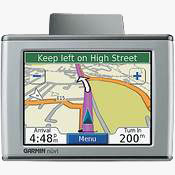 This subject comes up on the forum numerous times a year. As you might imagine everybody has an opinion and of course willing to share it. In order that this topic may help you, let's first establish what you want your GPS to do and how much are you willing to spend for it.
I want my GPS for:
Hunting
Fishing
Hiking
Boating
RVing
My car
All the above
These are questions you might want consider before searching for the perfect GPS system for you.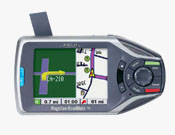 Do you want your GPS to be a stationary one or portable? Most portable units are small. This has some drawbacks as to the type of detail one might want. In most cases the larger the screen, the more dollars it will cost you.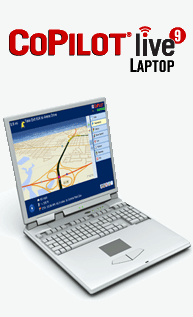 Tiffin offers an optional built-in computer system with a large computer monitor and GPS system. At around $3,500 MSRP, this system is a more expensive alternative but has the ability to handle other PC software as well. Being software based, this system is constantly improving. For details on the system or for user comments visit the TiffinRVnetwork forum section where there is a dedicated Tiffin GPS System forum sponsored by the manufacturer. You can also visit the manufacturer's website at www.alk.com for additional information.
I will relate my own story to kind of give you an idea of mistakes one can make. I definitely wanted a GPS when we started to travel in our Motor home. Several friends of mine recommended a Garmin hand held unit. I paid about $400 for the unit, maybe 7 yrs ago. I used it over the period of about one year and found that I didn't like it all. The reasons were mainly it was hard to read any detail on the small 3 ½ x 5 in. screen without having to continually drill down to see it. The mapping program was cumbersome and all in all I simply didn't like it. So I gave it to my son-in-law for his boat. He is tickled to death with it. From my experience I learned that I wanted something that I could readily see and that I could program a route into and then have it tell me where I was as well as keep track of me if I veered from the programmed route so I could return when I wanted. I also wanted something that I could make files and send them to someone should I choose. I wanted it to be portable so I could move it from the house to the RV, to the toad, etc.
Sticker shock – When I started looking I found that what I wanted was going to cost mucho bucks. So to make a long story short I decided on killing two birds with one stone. I purchased a new laptop computer (which I was going to do anyway) and purchased Delorme's Earthmate with Street Atlas (www.delorme.com for about $150 and have been happy every since. I fabricated a nice folding wooden desk (tray) and it now occupies a place between me and my RV co-pilot. We both can view it as we go down the road. I have the options of taking it with us when we use the toad as well as using the laptop for a host of other things.
But hey, that's me, you may want something different and that's okay too.
An excellent source of information is located on the web at http://gpsinformation.net They have the following categories on this site that is a wealth of knowledge.
GPS Reviews
GPS FAQ
Geography
Software
3rd Party Software
Tutorials
Instructions
Information
PDA
General
Hardware
Accessories
Vendors
There is also a GPS forum where one can ask any question you might have and get some great feedback.
Post your question to the sci.geo.satellite-nav news group
Submitted by Mike Sundberg - 2/08/06

Click Your browser's "Back" button to return to the previous page
or chose another category from the side menu.

The RV Tech Library is brought to you by the TiffinRVnetwork