GPS Systems - Why Do I Want One?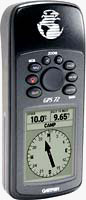 Several years ago I became interested in the GPS System and how it could help me in my work. We had a number of pieces of equipment scattered all over 2/3 of the United States and we needed to be able to have better information as to where they were and what they were doing. So for me, GPS could help solve this problem. As I began to understand it a little more, it became apparent that we could use the GPS satellite system to keep track of moving objects such as trucks, equipment, trains, etc. while they were enroute. In those days, the accuracy was around 8 – 15 ft., but since that time due to relaxation by the military, the accuracy is much better.
As we started traveling in our first RV, from my previous experience one of the first items I wanted was a GPS. My intentions were to use the GPS to tell us where we were. This was important because we like to take detours and sometimes get off the beaten path and we needed to know where we were and how to get back on track when we wished.
The 3 main benefits of having a GPS in my opinion are these: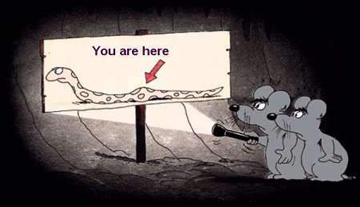 Tracking Device - (Where are we at?)
Sometimes it is helpful to know where you are at. One of the easiest applications to consider is the simple GPS tracking device; which combines the possibility to locate itself with associated communication technologies such as radio transmission and telephony. Tracking is useful because it enables a central tracking center to monitor the position of several vehicles or people, in real time, without them needing to relay that information explicitly. This can include children, criminals, police, emergency vehicles or military applications, and many others.
Navigation – (Can we get there from here?)
Once we know our location, we can, of course, find out where we are on a map and GPS mapping and navigation is perhaps the most well-known of all the applications of GPS. Using the GPS coordinates, appropriate software can perform all manner of tasks, from locating the unit, to finding a route from A to B, or dynamically selecting the best route in real time.
Scheduling – ( Arrival Time)
If we know where we are and we know where we want to end up, then it is a simple process to figure out how much longer it will take before we arrive. Once that is known, then we can make or cancel existing reservations, make a simple phone call to let someone know we will be either earlier than expected or later. We can also determine how much farther we want to go that particular day before we park that big Allegro somewhere for the night.
Some information for this article was derived from : palowireless and GPS information.
Submitted by Mike Sundberg - 2/08/06

Click Your browser's "Back" button to return to the previous page
or chose another category from the side menu.

The RV Tech Library is brought to you by the TiffinRVnetwork